League of Friends of the Blind, Cape Town, South Africa
UX Consultant | May, June 2018
Over summer of 2018, I volunteered as a UX consultant at a non-profit that serves visually impaired individuals in Cape Town, South Africa for 2 months. My team addressed multiple needs for the non-profit. I focussed on helping them spread awareness about their services and on their fundraising efforts.
Website REDESIGN - Alternate Spring Break (Feb 25-Mar 6)
As part of the Alternate Spring Break program, I volunteered for AAGHSC (The Afro American Genealogical and Historical Society of Chicago). I redesigned their website and developed it. I also trained their co-ordinator to use Wordpress, so that they can sustain the new website.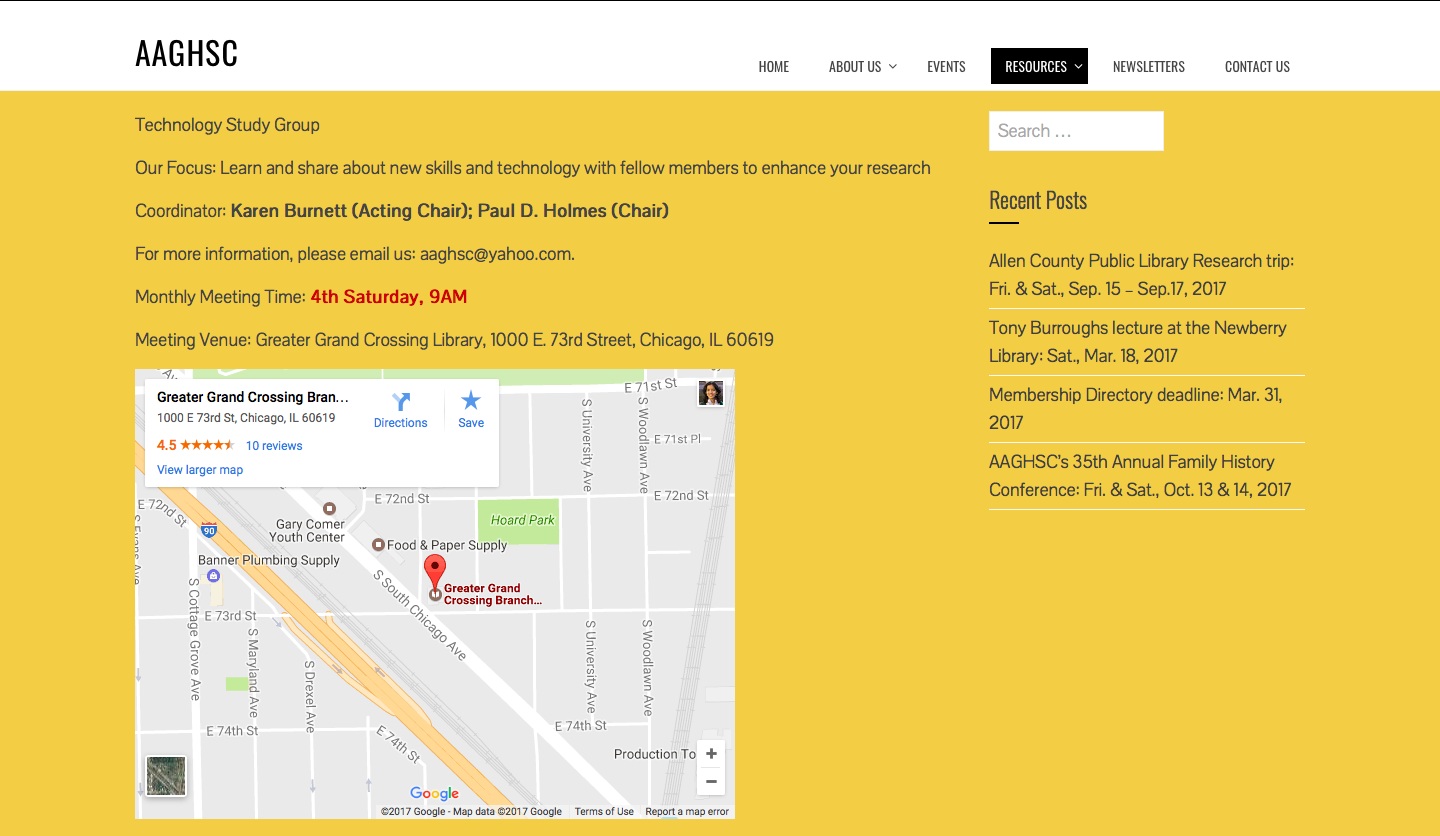 In Fall of 2016, I participated in the Open-Air Web Accessibility Challenge. As a team of 5, we created an accessible website as a Proof-Of-Concept for an NGO that serves users with disabilities. It was a great learning experience in web accessibility.